SEA FREIGHT
FORWARDING
Speed in Response and Delivery.
Our key strength lies in sea-freight services – Domestic or International, both FCL (Full Container Load) and LCL (Low Container Load). We are committed to providing high-quality FCL and LCL services that ply all major trade routes at rates that are competitive, with a flexibility and reliability that saves time and costs for our customers.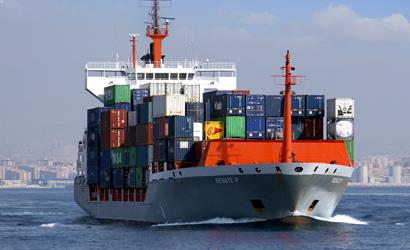 The key to our business is dynamism, ensuring that every point of connection is dealt with flexibility, reliability and efficiency.
Door to Door
Door to Container Yard
Container Yard to Door
Container Yard to Container Yard
CARGO
INSURANCE
Safety of your consignment is of utmost priority. We are able to assist in providing the right and internationally-accredited marine insurance coverage for your cargo during transit.
In these volatile times, anything may occur - be it due to natural, human or other unforeseen factors. Therefore, depending on your needs and the intricacy of your cargo we are able to protect against financial loss and/or damage.
Theft and pilferage
Non-delivery and rough handling
Piracy and other perils
Fire, explosion, accidents and collisions
Stranded, grounded, sunk or capsized vessels
Natural disasters
FEATURED SERVICES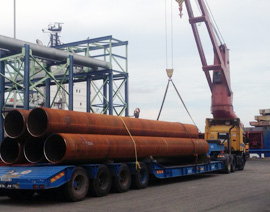 CONVENTIONAL VESSEL/BREAK BULK CARGO
Dealing with conventional vessel and break bulk cargo chartering is a specialized and challenging aspect of the dry cargo industry. Just leave it to us.
We have the experience, technical and practical know-how and are aware of possible problems. Our team here is single-minded in ensuring smooth execution of every aspect of the process and to any part of the world it is assigned to.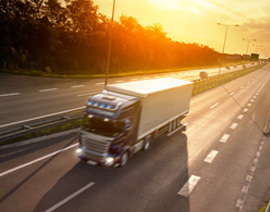 LAND TRANSPORTATION
We are resourceful. Networked to reliable partners, we are able to provide land transportation vehicles such as Bonded Lorries, Container Haulers, Side and Low Loader trucks, etc. – varied to suit individual client requirements.
We also have the expertise to handle and deliver High Value Commodities such as Palm Oil, Timber, Aluminium Rods, Alloy Products and others. Clients will always be assured on receiving up-to-the-minute and accurate track reports on the whereabouts of their goods.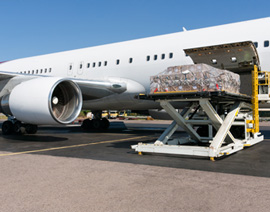 Air Freight
Air Freight for Shipments Traveling Nationwide or Internationally via Cargo, Passenger or Charter Aircraft. Air Freight is a service for transporting cargo by Air.
It is an essential component to any international logistics network. We can offer you choice and flexibility over the type of service available when sending freight by air.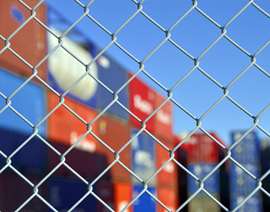 CUSTOMS CLEARANCE
The overall logistic process needs to be facilitated by competent customs clearance, be it for inbound or outbound shipments.
Our strong relationship with the relevant authorities built through years of liaison place us at an advantage above our competitors. Namely KASTAM DIRAJA MALAYSIA, JABATAN PERTANIAN, MALAYSIA TIMBER BOARD and many more.
WAREHOUSING Logistic
Regional Freight Sdn Bhd are able to provide complete solutions to warehousing that includes services such as loading and unloading, storage, re-packing, tallying, and others.
And at WEEKLY, MONTHLY, YEARLY or by PER SQUARE FEET-packages that are based on client's needs. Our knowledgeable operation team will provide a full set of documentation such as tally sheet, delivery order, provide image recording for loading, unloading and containers, as well as other proof of job completion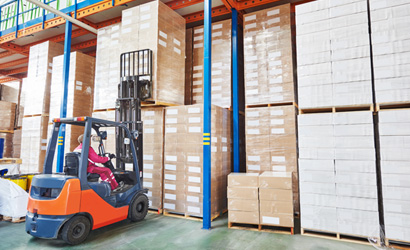 These apply to various
FREE ZONES inclusive :
PORT KLANG
PORT TANJUNG PELEPAS
PORT PASIR GUDANG